Small Frame Buffer/Polisher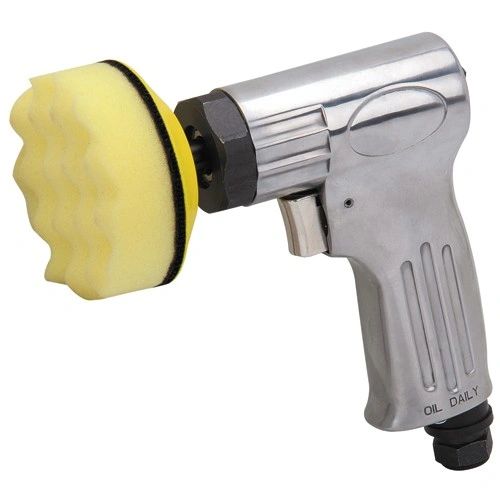 Small Frame Buffer/Polisher
This sander's orbital action allows swirl-free finishes to give your refinishing project a professional appearance! The orbital sander is constructed with sturdy, lightweight aluminum housing and a rubber boot for reduced vibration while working. The compact design allows you to reach and smooth tight areas with ease. The sander also includes fine, medium and coarse sanding discs to cover most of your sanding needs.
Air consumption: 4 CFM @ 90 PSI.
Durable, yet lightweight aluminum housing.
Rubber boot for reduced vibration.
Comfortable paddle switch for greater control.
Includes fine, medium and coarse 2'' sanding discs and hook and loop backing pad.