Small Frame Air Grinder 4"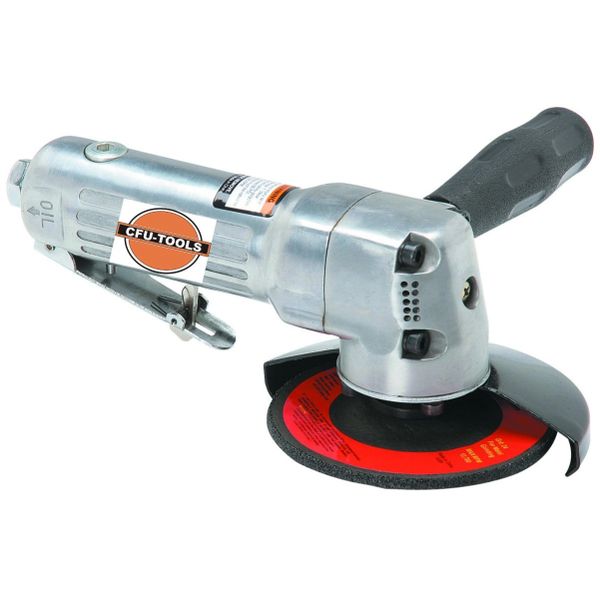 Small Frame Air Grinder 4"
This angle grinder is ideal for cutting and shaping your metal work pieces quickly and efficiently. A contoured throttle lever provides superior control for applications from feather edging to full speed grinding. This ANSI certified angle grinder is a great metal working tool for the motorcycle mechanic because of its size and power.
No load speed: 10,000 RPM
Meets ANSI specifications
Meets ANSI specifications
Grinding wheel sold separately.